"Building Skills for Better & Brighter Tomorrow..."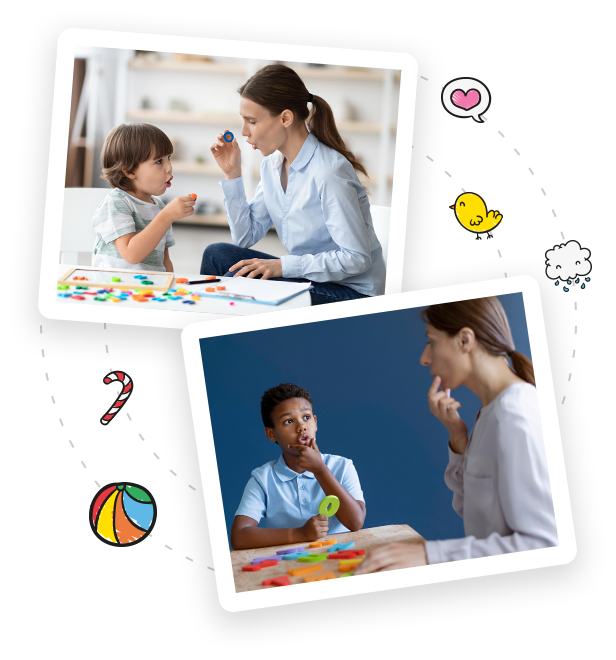 "Helping Kids Reach Their Potential"
Speech is one of the most precious abilities that human life is bestowed with, to speak or communicate with other people. However, not all children can use this facility effectively. There are children who speak incoherently, and some stutter or stammer due to speech delayed ailments. It is the time one needs to resort to speech therapy.
It assesses and treats delays communication and speech disorders prevalent in children. A comprehensive speech therapy that involves technical activities of oral and mental structures to improvise language, communication, fluency, vocabulary and articulation skills. Speech therapy may be required for hearing impairments that develop in childhood or caused due to injury or stroke.
We empower children with speech and language problems to understand and speak better with more clearly. Therapy plays an indispensable role in assisting kids to improve their quality of life while communicating effectively with others.
Who Can be benefited from Speech Therapy?
"We Rise As We Uplift You"
The experts in the field are called Speech-language pathologists (SLPs) or simply speech therapists. They identify the problems that obstruct the flow of speech and correct them using distinguished methods of vocalization. Paediatric speech therapy plays a vital role in shaping up child's personality. A child who faces difficulty in speaking fears complexity or lacks confidence which hinders his progress in academic and non-academic activities.
The therapy does not solve only the communication ailments of the children but also supports in preventing difficulties in eating, feeding, and swallowing. Also, kids dealing with speech problems like dyslexia, dyspraxia, hyper/hypo nasality, other auditory disorders, etc. can be treated through speech therapy. 

Welcome to The Bright Horizons
What is the Significance of Speech Therapy?
Speech Therapy plays very significant role when there are wheels of speech but still, the chariot of communication is not moving from one end to another.

Speech Therapy activities helps any individual to create sounds, convert those sounds into words and with the collaboration of multiple words, one can form a wonderful and understandable sentences. 

With a targeted goal as per the need of the child, Speech therapy improves:-: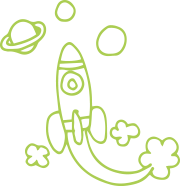 Speech Therapy Process @ BRIGHT HORIZON?
"Understanding Every Child's Voice"
At Bright Horizon, speech therapy starts with love for a bond between child and professional. We at Bright Horizon strongly believe that with love and compassion we can bring changes in any individual. Until the child gets connected with professional, we through with the weaknesses and strengths of the child, which help us in framing handcrafted need based targeted goals for the child.
At Bright Horizon Speech therapy often takes place in one-on-one sessions and sometimes with group also for socialization and generalization of learnt skills or depending on the type of disorder. Accordingly, time to time the evaluations are being conducted for the development of skills. And goals get updated as per the child's pertaining concurrent developmental status, problem, age, and needs.
During the Speech therapy, the expert interacts with kids through play way and fun activities by managing the behaviours and other speech skills simultaneously.
Speech Therapist uses TLMs, Toys, Speech Tools, books, pictures and other learning objects with all efforts to retain children in a session for better understanding of language and formation of speech sounds.  
Furthermore, the language interventions concepts help stimulate effective language development and interactive learning. Also, special focus is rendered upon sounds and syllables to make child understand the essence of specific sounds or tones. Lastly, a strategically approach and homework is given to child and parent on how to carry out speech therapy at home. 
For enrolment in Speech Therapy process kindly submit a form for more detail or connect us with our National care Number 9800990088.
Contact Us to Enroll Your Child !